ReSupply Donation Pickup Testimonials
Customer reviews from our amazing donors that used ReSupply and our network of hauling partners to transport their donated items to a local non profit to benefit their mission. Don't junk it, donate it!
Resupply Store in Alexandria, Virginia made getting our used but in fair condition king size bed with complete bedroom suite painless. If I wanted or was able to get the complete set to the curb or end of our driveway, it would have even been picked up at no cost to me. Since I was unable to do this, the store personnel provided me with the contact information for a company to pick up the bedroom suite from inside my house and deliver it to the store at a reasonable cost. This allowed someone to purchase a nice bedroom set at a good price from the Resupply Store putting my used furniture to good use and saving it from being added to the ever-growing problem of overused landfills.
I was cleaning out my basement and garage, AND doing a thorough cleaning of all the rooms in my house, and had over 20 bags of items to donate, along with some furniture and larger things. Half of the items and bags were in my basement, and the rest in the garage. My husband was unable to lift anything due to a recent neck surgery, and the thought of dragging all of the items upstairs and loading up the van and making multiple trips to a donation site on my own was overwhelming. I am so grateful I found Re-Supply! It was so easy to make the arrangements for them to come at a time that was quick and convenient for me! The guys who came were so friendly and polite!! I highly recommend Re-Supply and would definitely use them again!!!
The people responded quickly, were polite, and quickly unloaded the items that I was leaving
Drivers were on time, courteous and efficient. They were happy we donated.
Marilyn Clayton
2023-11-17
We felt completely overwhelmed with the job of cleaning out my husband's sister's apartment after she died. When I heard about Resupply I knew the task was doable. They kept me informed about the plans for picking up all the furniture, arrived on time, and quickly emptied out the apartment. The men on our work crew were friendly and hard working. My husband and I appreciated all your help and hard work.
Vicky Williams
2023-11-17
Very accommodating and took more items than we listed on our list. Very professional!
I was replacing a functioning range and wanted to be sure the old range would be given to someone who needed it so I contacted Resupply. The folks there were outstanding from beginning to end, making everything about the process easy. When they came to pick up the range, they were friendly, efficient, and very respectful of our property. I was very pleased with the whole process and will definitely use Resupply again.
Resupply provided excellent furniture and clothing removal services for our Goodwill donations after the death of my mother and brother this year. They were prompt, courteous and friendly. Reasonably priced for the service provided. Highly recommended. Dave S.
Crew was on time, neat, polite and professional. Took care not to damage anything while moving furrniture down stairs. Truck was clean. I'm very happy with the service Resupply, Inc. provided.
Extraordinary customer service from start to finish- scheduling pick up of my item was easy and communication was consistent throughout. The two gentlemen that picked up my delivery were courteous and mindful of not damaging anything in my home. I was so grateful for the service, and that someone could use my donation.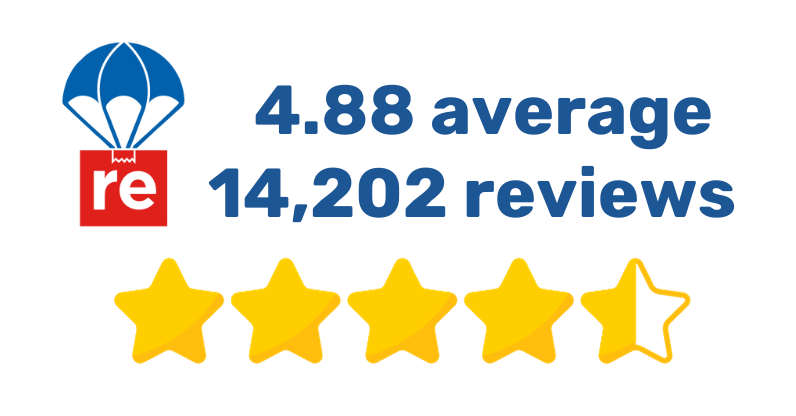 These guys were so resourceful and patient in solving problems moving a big refrigerator out of my kitchen. And they showed up early which I appreciated. I wish I had left them a bigger tip!
The pickup guys were awesome! Punctual, understanding and professional. Wonderful experience.
Excellent! Friendly, respectful, quick. Good communication. Thank you.
It was great!! The two young men that came were very nice and did a great and quick job taking the furniture.
Excellent service! Our movers arrived when they said they would, moved a very large sectional down two difficult staircases efficiently and without incident. I would highly recommend this company!!!
From the first communication to now this pickup, I am very grateful I chose you to move furniture to Habitat. You deserve all 5 stars!!!!
Very happy with today's Furniture Pickup! The men who came were strong, quick and helpful. They got this difficult job done well. I appreciate that my appointment time was honored and would definitely use ReSupply again if ever needed.
I had multiple rooms with a lot of heavy furniture, and Ivey and his team did it all in a very efficient and professional manner. Excellent service!
Outstanding! The crew was professional, warm, and careful with and respectful of the donated items. I highly recommend Resupply, we will definitely use this service again.
I was so happy to donate furniture and support the Veterans at the same time. Everything was seemless from scheduling a time, to having the furniture picked up on the early end of the time window. Awesome service!
Excellent team. They were experienced with moving high end furniture and very professional in all aspects of the move. Will definitely contact Habitat for future pick ups.
Thank you, ReSupply! Booking was easy. Questions answered promptly via text. Local truck was reliable and professional. I really appreciate the service you provide & that these furniture items will be useful to another family now. Thank you, Vets and everyone at ReSupply for your help.
The owner, Brandon, and Michael were able to maneuver a large and heavy piece of furniture without leaving a single mark on the walls or floor. Now THAT is professional moving! They were experienced, knowledgeable, friendly, and considerate. I will definitely contact them again with any furniture or junk removal I may have in the future.
Steven was very pleasant to work with - very professional and helpful. They really worked hard to remove my old and very heavy couch! Plus they did it in 85 degree weather. Thanks again for your assistance.
Love working with ReSupply. Team is always communicative, on time, professional, courteous and efficient. I trust this company and will recommend always. Never had a bad experience with ReSupply. 5 Stars for sure!! Thank you.
These guys were awesome! They were friendly and efficient and did an amazing job! You made my day to have these items removed safely and taken on to where they can be used by someone else. Highly recommend their services.
We had a beast of a couch and double recliner to donate and the guys who came to take them impressed me! Friendly and not a scratch on a wall. Clearly they take pride in their work. This was well worth it!
Very grateful for the guys who came and got the job done as well as goodwill for the great communication ! The whole process was smooth and customer service was excellent !
Able to donate a washer, dryer, and wall microwave/oven combo within a day of contacting. The guys that picked up the items were on-time, quick to remove, and courteous.
This service was great, simple and cheaper than 100 junk. The guys were really great. I asked to add items and they were very accommodating and updated my delivery fee in 5 minutes and took care of everything
The moving crew were kind and helpful. They did a great job of removing our items carefully.
I was happy to be able to donate some furniture and resupply made it easy to do so. I was able to schedule everything online. The two movers did a very good job. Thanks
Great service, really easy to use website to book and pay for donation pick up; great communication re status of pickup and perfectly on time; super nice guys who picked up our heavy stuff. Worth every penny-especially if it can get reused. Thanks!
They did a great job. They showed up on time and provided the removal of furniture and donation as promised.
Thank you so much for making this process easy! The gentlemen who arrived to collect the items were professional, courteous, and helpful. I would recommend using Resupply and Eric Rangel again. Thank you!
Awesome, thank you. I appreciate how quickly and efficiently you collected the furniture.